Photographing People & Events
Advertising
Editorial
Corporate Location
Personal
Public Relations
Travel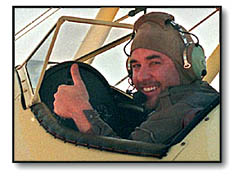 I can be contacted at:
Phone: (916) 456-7535
E-mail: rjerkovich@hotmail.com
I have built an extensive portfolio and client list since becoming a photojournalist over 15 years ago. My career began at a small, central California newspaper in 1983 where I was a staff photographer. Many years and several newspapers later, I achieved the position of Photo Editor with the Sacramento (CA) Bee. In 1998, I left the Bee and embarked upon a career as a freelance photojournalist. Click here for the details.
My client list has included Associated Press, Agence France-Presse, Reuters, TASS and United Press International news agencies; Gamma-Liaison and Sygma picture agencies; Atlanta Constitution, Los Angeles Times, New York Times, Portland Oregonian, San Francisco Chronicle and USA Today newspapers; Forbes, Time, and USA Weekend magazines, as well as a variety of corporate and special interest publications.
If I had to choose a type of photography to pursue exclusively in my career it would be travel photography, as I have a great love of the open road. I've visited over 30 countries around the globe, many of them in the Third World. The happy consequences of this wanderlust is that my file of travel images currently numbers nearly 3,000.
Though I can't recall exactly how or when I first considered photography as a career, I've always been the photographer in my family and for that I have to thank my father. You see, Dad is famous for cutting off the tops of people's heads in photos. We have boxes and boxes of pictures of me, my brothers and Mom with no heads above the eyebrows. Needless to say, Mom didn't appreciate Dad's unique way of seeing. So it was my job to take the photos and keep the camera away from Dad who never really understood what the fuss was about....